The next film from Vishnu Manchu will be choreographed by Prem Rakshit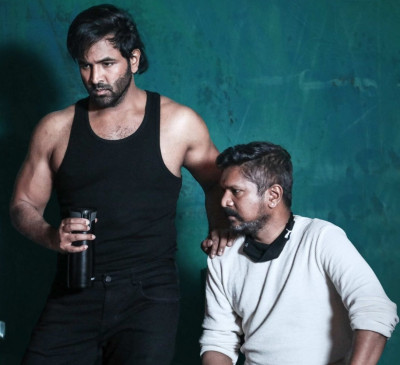 Digital Desk, Chennai. Director S.S. After the phenomenal success of Rajamouli's epic RRR to Naatu Naatu, choreographer Prem Rakshit will design the steps for Vishnu Manchu and Sunny Leone in director Ishaan Suriya's upcoming Telugu film. Says a source, the shooting of the film is currently going on in Hyderabad. The team will create a special dance number on Vishnu and Sunny this week on a specially created set at Ramoji Film City.
The next film from Vishnu Manchu will be choreographed by Prem Rakshit-share market daily 27, june
The much awaited film starring Vishnu opposite actress Payal Rajput is an action comedy entertainer, directed by Ishaan Surya. Sunny Leone is in an important role in the film. The sources also adds, the film is designed to be a commercial entertainer and is getting good buzz with every passing day. Apart from Vishnu's stardom, the film is going to have scintillating dance numbers.
Earlier, they used to ask Prabhu Deva to do a dance sequence and now Rakshit. The choreography is superb. The actors will train for a few days before the shoot begins. The story is written by G Nageswara Reddy, who had previously directed two blockbusters – Dhenikaina Reddy and Edo Rakam Ado Rakhma with Vishnu Manchu. The story and screenplay are written by Kona Venkat, who is also the creative producer of the film. Cinematographer Chhota K Naidu is behind the lens while Anoop Rubens is composing the pulsating music.
Disclaimer: This is a news published directly from IANS News Feed. With this, the team of bhaskarhindi.com has not done any editing of any kind. In such a situation, any responsibility regarding the related news will be of the news agency itself.